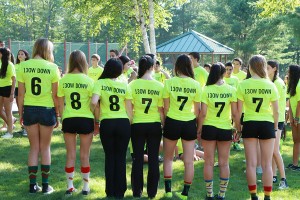 Most children step off the bus and get their first glance of summer camp as eager, excited, and slightly nervous seven or eight year olds. It's their first time away from home and they're not quite sure what to expect. Few register those first moments as the first of a seven year adventure. It's just the first summer, after all. Even parents sometimes forget that summer camp isn't just one summer and, in that regard, is much more than a campus. It is a place where children grow up, and it should be a place where campers are every bit as enthusiastic about stepping off the bus their seventh year as they are their first. It should be a place where they feel an integral part of something larger.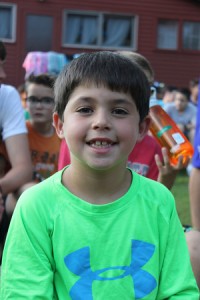 Relationships form early at camp. The friends campers make their first year are often their closest throughout their camp careers. The adrenaline filled first meeting is the beginning of several years in the making. But the accepting environment of camp that encourages children to try new things also facilitates the promise of new friendships each summer. What campers learn as they progress through summers is that at "their camp," no two summers are quite the same.
There is always the element of the unexpected at camp. Anticipation throughout the winter to return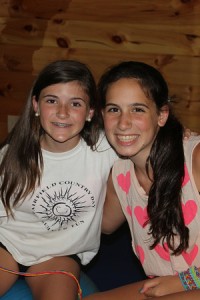 to camp is driven by the mystery of how the next summer will be different than the last. The ability to envision the campus as pretty much the same way they left it (with maybe a few upgrades or improvements) eliminates the element of fear in change for children. The stability of the campus itself makes change something to which campers can look forward. Boating docks, dining halls and arts and crafts studios become favorite spots as the settings of memories from summer to summer. Although they are the same places they were the summer before, the memories campers associate with them make them slightly different.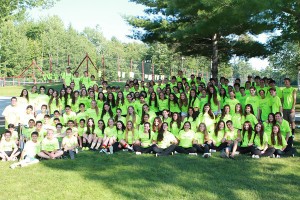 That first exploratory summer, young campers are also able to observe and begin to anticipate the various rites that occur as they age. They look forward each summer to special trips and activities that are exclusive to their second, third, fourth, fifth, sixth, and seventh summer. In the end, summer camp isn't a singular experience. It's the sum total of many summers and a culmination of friends, activities, traditions and memories that builds from that first welcome on the first day of camp that first summer.