The holidays are upon us and 'tis the season to ponder those things for which we're truly thankful. For those of us who are fortunate enough to eat, sleep and breathe camp 24/7, 365 days a year, it's hard not to make an exclusive "Camp Laurel" list. After all, camp is just as much a part of our lives in November as it is in June. So we figured we'd share some camp things for which we are thankful all year long.
1.) Our campers. Each and every one of our campers brings something unique to camp that makes our camp family complete. Getting emails and phone calls about our campers' accomplishments throughout the winter makes the memories we have of the summer that much more special, and makes us even more excited to see everyone the following year.
2.) Our camp parents. We feel pretty lucky to have so many parents who as enthusiastic about camp as their children and who keep in
touch throughout the winter, providing us with fun and interesting updates.
3.) Our staff. Finding a staff of talented people who are willing to leave their first homes and make summer camp their second home for several weeks each summer in order to literally live their jobs day and night is no easy feat. That we're able to put together a staff each summer who is so vested in creating an amazing summer for all of our campers is truly a blessing.
4.) Alumni. It's always a special treat when our alumni share their favorite camp memories and reiterate how great their camp years were. The fact that so many of our alumni are still in touch and/or are active within our community says a lot to us about just how special camp is and motivates us to continue to strive to make camp a lifetime worth of memories.
5.) A beautiful campus. That first drive into camp each summer is always so special. No matter how many times we've been there, that first glance of the bunks/cabins, the dining hall, the fields, the courts and the waterfront each summer is something we anticipate all year long.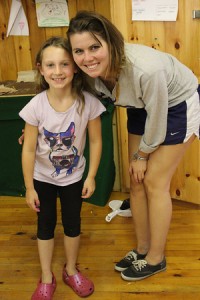 6.) Memories. Memories are what makes each summer different than the last. Even in the fall, we find ourselves asking each other, "Remember when…?" and laughing over our favorite camp moments throughout the year.
7.) Camp Songs. We often find ourselves turning up the volume whenever a song that proved popular the summer before plays on the radio or humming the alma mater or a favorite dining room tune while we're busy planning for next summer.
8.) Camp friends. It's so nice to have someone with whom we can remember those special moments from previous summers and with whom we can have a hearty laugh about those inside moments that only our camp friends can understand. It's also nice to be able to re-experience camp through meetups through the winter and makes us even that much more excited about next summer.
9.) The camp tradition. It sounds pretty obvious, but just the fact that we're able to carry on such a beloved tradition is a privilege. Summer camps have been around for more than a hundred years and such an iconic part of our culture that movies and television shows have been made about summer camp and books have been written about it. Not to mention, without summer camp, we're not quite sure what we'd be doing. We certainly can't imagine doing anything else.
10.) The promise of next summer. We've said it a million times, but we start anticipating the next summer as soon as the buses pull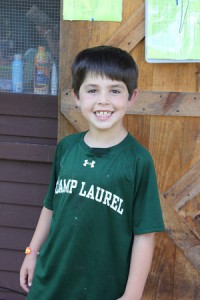 away. That ten month wait each year seems like forever, but it proves to be just enough time to plan another summer that promises to be even better than the last. The anticipation drives us all year long as we plan and makes us thankful to be part of camp all year.