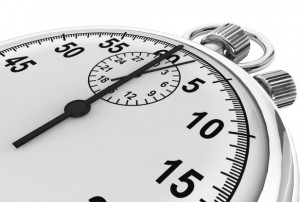 We focus a lot on how much happens at camp over the course of the summer, but the amount of activity that takes place in just 5 minutes on any given day is mind blowing to anyone who is not familiar with camp. Five minutes at summer camp is like a symphony: many individual components come together at the same time to create a single, enjoyable experience. In addition, each component is unique, yet critical, to the overall piece. In just five minutes at camp…
A soccer team may score a goal to win a championship game while play rehearsal takes place on the stage and, at the waterfront, swim instruction is happening. In arts & crafts, campers are busy putting the finishing touches on projects as a batter on the softball team steps onto first base and a volleyball is spiked over the net. A group of campers is learning how to sail on the lake as a group of paddle boarders make their way across the water. A camper does her first giant swing on the parallel bars in gymnastics just as another reaches the top of the climbing wall while yet another makes his way across the high ropes course. It's a 3 on 3 tournament on the basketball courts and a group of campers are learning how to improve their tennis serve just as a camper finds the back of the net at lacrosse. A team captain just called a time out at roller hockey and the finishing touches are being put onto some hip hop choreography in dance. A group of mountain bikers pass a group of runners and two teams are facing off in flag football. It's the bottom of the 9th on the baseball field and the game is tied while the final two players in an intense game of gaga face off as their fellow campers cheer them on. The aroma of chocolate chip cookies wafts from the cooking studios and campers in photography take nature shots as a small group of campers fishes nearby.
And it's not just the action that takes place in any given five minutes at camp that creates the
rhythm of summer, it's the interaction. As all of these activities are happening, campers and staff members are talking, laughing, learning and cheering. In the same five minutes at camp, friendships are formed and new skills learned. Traditions begin and are repeated. Campers try something new for the first time as well as accomplish them for the first time after a summer of trying. In five minutes at camp, campers gain life skills by becoming more confident and more self-reliant. In just five minutes at camp, memories are made. Like a conductor, memories bring all of those activities together to create the image of summer camp that campers replay for a lifetime.