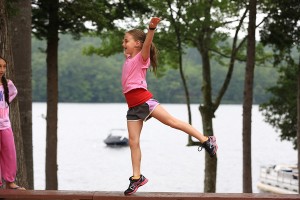 Raise your hand if this happened to you this year—as it does every year right about now. Just when you thought you've finally—FINALLY—heard the last of the camp stories, it arrived. Maybe it was the camp video, the camp newsletter…even an invitation to a camp reunion. Whatever it was, it was about camp, reminding you that we're halfway to another summer, and now you're hearing that waterskiing or baseball story for, oh, about the 27th time. And raise your hand if you ever find yourself questioning how a few weeks each summer can have such a profound impact on your children that they're still talking about it in the dead of winter as if it was just a couple of weeks ago. Not that you mind. You're very happy that your investment in summer camp has been a good one. But you still wonder. Well, here are a few things to consider.
1.) At summer camp, campers get to spend all day, every day with their friends. Before you argue that they get that at school too,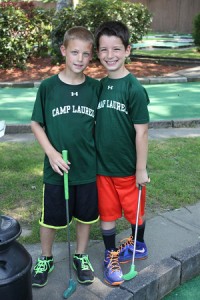 consider this: At summer camp, campers not only spend all day with their friends, they get the opportunity to interact with them. When you think about it, interaction with friends at school is primarily limited to hallway conversations between classes, recess (for younger children), and lunchtime. Sure, they may steal a few exchanges during class at the risk of detention, but for the most part, talking while teachers present lessons (which comprise the bulk of the school day) is generally discouraged. In juxtaposition, summer camp is more like a sleepover that lasts several weeks, and everyday campers get to do something special with their friends. Beat that on the fun-o-meter!
2.) Children can be themselves at camp. Not that there aren't rules to follow at summer camp, too. But the rules tend to be the kind that promote being at ease. They are considerably more relaxed than those imposed at school, and even those pertaining to appropriate conduct in social situations are somewhat lax in comparison to those they have to follow the other ten months of the year. Most restaurants (or their patrons) probably aren't too excited when children start singing or cheering in the middle of their meal, for example. Most summer camps encourage it.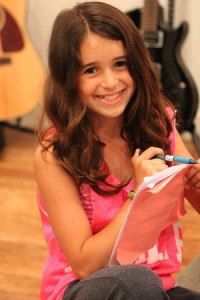 3.) Children get to be independent at summer camp. Not that your children don't love and adore you, but they like doing things on their own too. Children take a lot of pride in accomplishing something they tried for the first time at camp on their own (with the support of their fellow campers, counselors, and a host of other camp staff as well, of course…but in their minds, it was all them, and that's okay). It gives them a sense of pride to know that they don't need Mom and Dad to do everything.
4.) Camp is a youthful environment. Camp is an environment dedicated to youth. Even staff members are young at heart. This doesn't sound like a big deal, but think about the "real" world from a child's perspective. It's basically a place where they are constantly put in check by grown-ups and reminded about all of the things they can't do until they are grown-ups. Camp, in contrast, is a place all about pleasing kids and where they are constantly reminded of why it is so sweet to be a kid.
5.) Children observe time differently at summer camp. Really! They do. When the school year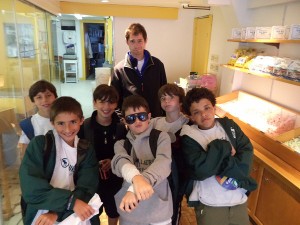 begins, so does a countdown that children measure in "months still to go." It's a slow moving countdown of which children consistently consider themselves on the backend. There is always still time. When summer camp begins, a countdown also begins. But this countdown is measured in "weeks that have already passed." Children place themselves on the front end of the camp countdown. In other words, they know that their time at summer camp is limited. From the second they arrive, they set out to make each and every minute count, which increases the intensity of the experience. That's why those seemingly mundane 'It's a camp thing' or 'You had to have been there' stories you hear over and over are so revered by your children. They were actually living so vividly in the moment they experienced them that the moment sticks with them. Not many children share quite the same enthusiasm about, let's say, their last math exam, for example.
So when the next camp reminder arrives in your mailbox or your inbox and the stories start again, just remember that, for campers, an arrival of anything from camp is like receiving a postcard from Neverland.