From Basketball Intercamps to Rehearsals for Annie, Tennis Tournaments to Camping Trips all over Maine and New Hampshire, Fitness to Equestrian, S Day Bumpertubing to Extended Trips in Montreal, Boston and Sunday River…it was a busy week!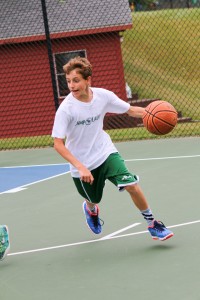 We built-in some sleep-ins because after five weeks, everyone's getting a little bit tired. But we still have two weeks of fun, surprises and excitement to go, and we cant wait!!
It will be great to have our whole camp family back together on Sunday when the Super Seniors return from their seven-day trip. We have a busy week ahead: Annie, Home Run Derby, Movie-Under-the-Stars, Arena Dodgeball, All Day Boys Basketball Tournament at Camp All Star, Bec Flashback Friday, Cabin Campfires…and so much more. We're also so psyched for Lake Swim, Sports Night Championships, U-12 Boys Lax Tournament, and trips to Swan Island and Belgrade Lakes. Lets not forget "Feel Like A Pot" Day at Ceramics and, of course, the annual Ping Pong / Pop A Shot Derby.
We're gonna have an amazing weekend…and we wish you the same!