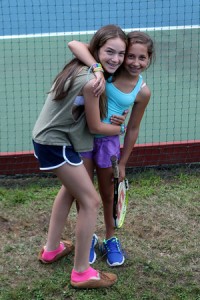 Campers: June is finally here and you're about to head off to camp for the summer. Whether this is your first summer or your seventh, it's completely normal to be a whole lot excited and even a little bit nervous. This just HAS to be the best summer EVER…as in epic! But do you ever find yourself a little bit confused about how to make that happen? Here are a few ideas to help you out as you get ready for camp.
Make new friends
Of course your old friends are amazing. That's why they're your friends. But new friends are pretty great too. Make it a point to say 'hello' to people and introduce yourself to those you don't know. Talk to other campers to find out what you have in common besides camp. Show support for other campers at activities.
Get involved in camp activities
There are so many awesome things to do at camp. Take advantage of the opportunity to get involved in them. Don't just rely on favorites for your summer fun. Try some new things too. You'll find that if you go to each activity—even those you don't love—with a positive attitude and get involved, camp is even more fun.
Show your camp spirit
Camps rely on their campers to create a fun, energetic environment by showing their camp spirit. There's a reason you count down the
months and days each year until it's time for camp and why YOUR camp is the BEST camp. Don't be shy about showing it at camp.
Be your best self
Camp is the most fun for everyone when campers are positive, energetic, open and inclusive. There's no need to make it like school where only certain types of people hang around together. If someone in your bunk or at your activity is shy, go out of your way to include them and take a leadership role in introducing them to others. If your friends try to say negative things about other people, change the subject or reply with a positive. Encourage others at activities, particularly those who struggle or who fear being made fun of. The more fun that everyone has together, the better camp is!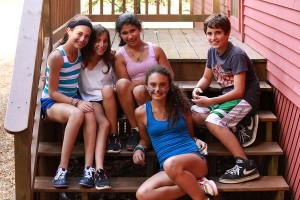 Keep an open mind
Sometimes, things at summer camp don't go quite how you expected. Think before you react. Don't let one bad activity, conversation or even day ruin your whole summer. Remember, it's just one thing out of thousands that happen over the summer. Rather than dwelling on that one thing, shake it off and move on. If you do, you probably won't even remember it by the end of the summer.