Summer camp is a lot of fun. One need only ask any camper on virtually any summer camp campus to confirm that notion. Children love the activities and the relatively relaxed environment of sleepaway camp. However, there is something else that summer camp children crave, although they might not know it: structure. Dr. Laura Markham asserts that routine helps children develop self-discipline, cooperation, change tolerance, and responsibility.
To an outsider, summer camps may seem like little more than organized chaos. However,
most summer camps operate around set daily schedules that move children from activity to activity at specific times throughout the day. Although the daily activities may change, the times and length of the periods do not. Meals are also held at set times. The use of bugle calls, bells, music, or announcements assist campers in transitioning from one part of their day to another, which, according to Markham, helps eliminate power struggles by setting parameters and giving children a recognizable sign for knowing when it's time to bring one activity to a close and move onto another without being told.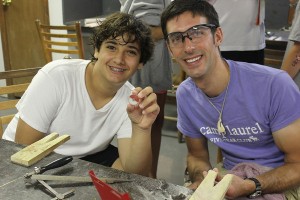 A daily routine also helps at night. Research shows that children who have a structured schedule sleep better at night. Routine also lessens anxiety and improves behavioral issues. Children feel less anxiety when they understand what is expected of them and can confidently anticipate what will happen next. Summer camp is built on traditions that happen from year-to-year. Many camps are also divided into age groups that serve as steps through the camp experience from the first year of camp to the final. From their first day at camp, there are certain rites and privileges related to sleepaway camp traditions specific to each age group to which campers can look forward as they get older. That children can see from the beginning that summer camp is a progressive process also helps them to understand the concept of patience when working toward a goal.
Because of the benefits provided by the structure of summer camp, many parents are increasingly seeing the advantages of time spent at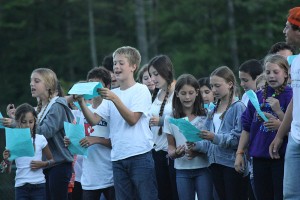 summer camp. As a result, summer camp is experiencing a revival of sorts as a summer staple. More than eleven million people attended camp last year, according to the American Camp Association. If you're trying to think of a way to add value to your children's summer, consider sending them to summer camp.