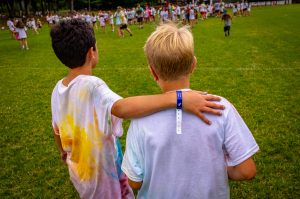 The first day of camp is often like the first day of a new school year. New faces, new activities and a renewed excitement for the summer ahead. Jem and Debbie often talk about "Writing the Story" of every Laurel summer. Approaching camp with this in mind allows each camper to be the author of their own adventures and memories. It also allows them to include their friends and counselors in their summer stories.
Camp is an incredible crash course in meeting people and making friends. Campers share with each other, communicate together and learn different perspectives all summer long. Children are interacting in ways they never get to throughout the school year. They're eating S'mores, competing in athletics and singing songs. Most importantly, campers are living the cabin life, which is so much more than the place where campers and counselors brush their teeth and fall sleep. It's where they become a summer family, create lifelong inside jokes and learn to be great friends. At the end of every summer, each cabin paints a plaque that captures some of their favorite camp moments: a token to visit in future summers to be reminded of all the great memories.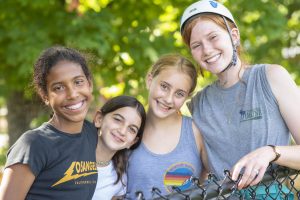 Campers appreciate their camp friends for all the right reasons. They stand up for and encourage one another. At Camp Laurel, campers learn not only to make new friends, but also develop the tools necessary to allow those friendships to grow through their shared summer experiences.