Over the next several weeks, campers will arrive at summer camps all over the country knowing that although each summer brings new surprises, it also brings the familiarity of a second family and home. For campers, camp is a touchstone of people, activities and events on which they can depend each summer.
For those who have never experienced summer camp, it's difficult to imagine forming such tight bonds with others in the span of a month or two. Those who have attended or worked at a summer camp understand cmaps are more than a place where campers go to have fun and enjoy the outdoors each summer. They're a place where friendships and networks are formed that last long beyond the teary goodbyes and hugs that mark the end of each summer.
Although almost ten months pass between summers, with camp family, it inevitably feels like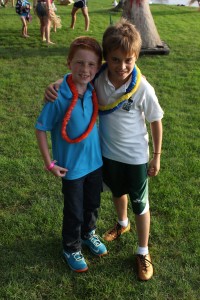 everyone was together just minutes ago. Hugs are plentiful when camp campers reunite with their camp family and conversation comes easily. There's also an easiness about the pastoral settings of summer camps that facilitates a relaxed atmosphere. Tradition is an easy place marker that helps everyone slip back into the summer routine. And the thrill of the endless combination of opportunities to embark on new adventures is balanced with the everyday act of sitting down to meals with camp "siblings" or coming back to the bunk or cabin at night to share the details of the day.
Summer camp is a naturally inclusive atmosphere, which is perhaps what makes it unique from other social settings and allows for tight familial bonds to form in such a short period of time. There's also something to be said for the overnight aspect of sleepaway camps. At sleepaway camp, campers are together around the clock as opposed to a school or day camp setting in which the majority of campers return to their homes at the conclusion of the day.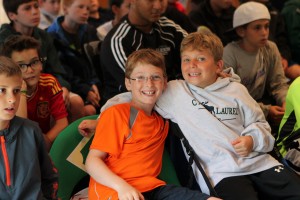 There is an intimacy about sharing living quarters that makes people more open and even accepting of each other. Sleepaway camp friendships, like family relationships, are built upon the knowledge that everyone must co-exist. Campers tend to maintain acquiescent opinions of one another, and disagreements are typically brief. Personality quirks are not only socially acceptable at camp but often an attraction. There is a saying that summer camp is the only place where 'you're so weird' is a compliment.
Family is comprised of people who accept each other for who they are, in spite of any and all flaws, and encourage each other to be themselves. For campers, their camp "family" is no different, which is what makes them so eager to return to their summer homes each summer.