Camp Laurel Directors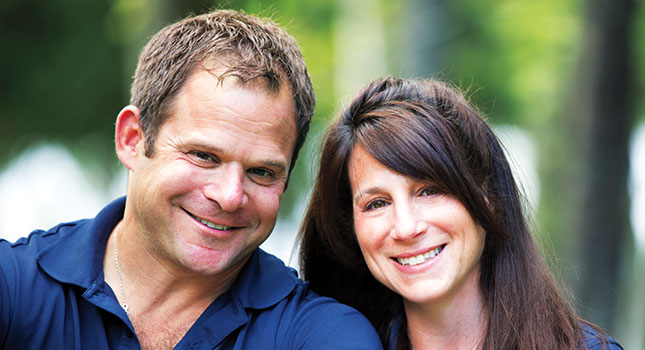 Camp Laurel has been under the directorship of Keith Klein and Jem Sollinger since 1994. Debbie Sollinger joined them as full-time director in 2007.
Jeremy "Jem" Sollinger
Jem started as a camper at Laurel in 1980, went on to be a counselor, Campus Leader and now serves as Director with his wife Debbie. Jem is a graduate of Union College where he was a varsity soccer player and captain of the Alpine ski team. He is actively involved with the American Camp Association and is a former member of the Tri-State Camping Conference Steering Committee. Jem is a member of the Board of Maine Summer Camps, Maine Youth Camping Foundation and Temple B'nai Chaim in Georgetown, Connecticut. A native of Westport, Connecticut, Jem assumed the directorship of a soccer camp in Fairfield County when he was 19 and found his calling. Jem lives in Weston, Connecticut with Debbie and daughters Anabel (Laurel camper), Madeline (Laurel camper) and Tess (CIT – Camper in Training).
Debbie Sollinger
Debbie became a Director of Camp Laurel in 2007 and has spent every summer since 1998 (the year she and Jem met) in Maine. She works closely with the Head Counselors, staff and campers, focusing on camper and staff relations. Debbie hails from Baltimore, Maryland, where she attended the Park School and was a member of the varsity lacrosse and field hockey teams. A graduate of the University of Texas, Debbie is a Certified Social Worker and a graduate of Yeshiva University's Wurzweiller School of Social Work. She is training at the Ackerman Institute in New York City to become a family therapist. Debbie is on the board of the Foundation for Jewish Camp. While consumed by camp 24/7 in the summer, in the "offseason" she balances her role as Director and mother of three girls and golden retriever Thea.